Got snow? We finally have snow here in Chicago! The kids (and I) are so excited. Since the kids have a long weekend for Martin Luther King Jr. Day, I wanted to dig up some fun ideas for getting outside and playing in the snow.



Sledding Party
Round up the kids in the neighborhood, and host a super fun, super casual a sledding party.




Snowball Forts and Snowball Fights
Whether you use your hands, loaf pans, buckets, or cut off platic milk cartons to make the walls of your super impenetrable fort, you'll have a blast building a snow fort with the kids and letting the snow ball wars begin. Want a safer snow ball fight, a Mom on the SavvyMom.ca site suggested drawing chalk people on your fence or garage door and throwing your snowballs at those targets.



Build a Snowman
There is such simple joy in buiding a snowman with your kids. Here are some ideas for snowman fun.




Feed the Animals
Here's a fun idea for a snowy bird feeder from Parents Magazine.


Snow Art
Give your kids spray bottles filled with water and colored with food dye and let them spray graffiti, I mean art, on the snow.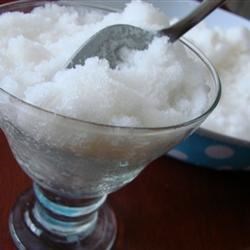 Make Snow Ice Cream
Scoop up the fresh, clean snow and make ice cream.
How do you and your kids like to play in the snow?
You Might Also Like:
10 Ideas to Keep the Kids Amused on When Off of School for Martin Luther King Jr. Day
Celebrate Groundhog Day with the Kids
What fun! We have to pay $4,000 fly to Colorado to enjoy that kind of snow! Just wanted to say hi. I'll be attending the EBWW in April as well. Hope we can meet. I'll be at the "bird" table on Thursday evening. Stop by. Jody, The Medicare Mom, http://themedicaremom.blogspot.com

[…] and snowball fights definitely help burn calories and give you some exercise. Check out these Fun Family Activities to Do in the Snow for some inspiration. Even if you have a new baby or young toddler in the house, you can get […]

Nice to meet you Jody. Can't wait to meet you at the EBWW either.

[…] and snowball fights definitely help burn calories and give you some exercise. Check out these Fun Family Activities to Do in the Snow for some inspiration. Even if you have a new baby or young toddler in the house, you can get […]

[…] Make a Snow Den […]

[…] Make a Snow Den […]
RSS feed for comments on this post. TrackBack URL
Leave a comment