Last week I was excited to get in to see Gale Gand, host of Food Network's "Sweet Dreams" and author of several dessert cookbooks, at our local library. Her presentation was fun and she demonstrated how to make Chocolate Mousse. With samples. Yummy! It looked easy enough that my daughter and I decided to make it for Daddy and to jazz it up with some Valentine's Day accents. (Don't get your hopes up too high with the "jazz it up" part.)






Gale gave the audience members the recipe, from her Chocolate & Vanilla cookbook. Here's a link to download her Chocolate Mousse recipe.




There are only 4 ingredients in the recipe (nice!) and you get to use the electric stand mixer a lot, which my daughter thinks is the coolest part of cooking. This is a great recipe to teach your kids how to separate egg whites or egg yolks. I generally crack the egg and pass the yolk back and forth between the two shells to separate out the egg whites. Gale showed us her preferred method which was to drop the egg into your hand with your fingers slightly separated and let the egg whites drip down into a bowl between your fingers. It worked great, just wash your hands when you're done. (As if you weren't going to figure that part out, but I felt the need to throw in a safety tip.)




We followed the directions for the recipe, which was pretty easy. The recipe says to melt the chocolate in a double boiler but Gale shared that melting chocolate in the microwave is perfectly fine. So we put the chocolate in a microwave safe bowl and kept nuking it for a minute at a time at 50% until it was melted and smooth. The only other thing I would emphasize about the recipe is that the egg whites really do need to be at room temperature if you want the mousse fluffy.







When the mousse was done and chilling, we went to work on some Valentine's Day flair. I got out the edible markers I just bought from Foodoodler.com and we drew love messages on marshmallows. We used marshmallows and thin mint cookies as accents for our Chocolate Mousse. We used all kinds of containers as well. For Daddy, we put the mousse in a martini glass but for the kids we used clear plastic cocktail glasses.










How did we do? This was a great family time activity – my daughter and I enjoyed cooking together, my son was our photographer, and then the whole family enjoyed eating the mousse.
What recipe do you enjoy cooking with your kids?


You Might Also Like:
5 Cute DIY Valentine's Day Cards for Boys
Cool Valentine's Day Kids Crafts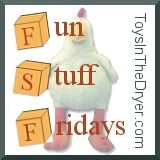 […] Chocolate Mousse for Valentine's Day Dinner […]

[…] with strawberries, raspberries, and red grapes is a fun red menu. Here's an easy recipe for Valentine's Day Chocolate Mousse that my daughter and I made together last year. If you add some red food coloring, it would be the […]

[…] if they can stop eating their hard work themselves. I used these marshmallows as a topper on a Valentine's Day Chocolate Mousse recipe my daughter and I made last year. You can see some of the possibilities for marshmallow art. You […]

[…] Cooking with the Kids: Valentine's Day Chocolate Mousse […]

[…] You can see a sample where the kids and I used the decorated marshmallows to top off a Valentine's Day Chocolate Mousse for Dad. You can make Chocolate Pudding for the kids and decorate the pudding cups with the […]
RSS feed for comments on this post. TrackBack URL
Leave a comment