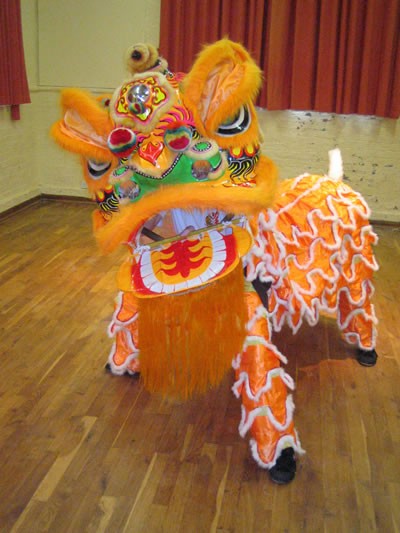 Looking for a reason to celebrate this weekend? Want to try something fun and new with the kids? Try celebrating the Chinese New Year and learn all about a new culture.
I did a little research online and learned that Chinese New Years celebrations last 15 days and end with the Lantern Festival. Each of the 15 days has a different tradition or activity as part of the celebration. According to several sites, New Years is the most festive holiday of the year in China and it is a time to be home with family and fiends. A time to cook and enjoy food together. So, I'm in!
I was very excited that a friend of mine, who is very active with the Chicago Chinese Cultural Institute, invited my family to join hers at the Institute's 8th Annual Chinese New Year Family Dinner. We are going to learn how all about the Holiday, learn how to make dumplings, and enjoy a Chinese Lion Dance. My kids are thrilled! My son loves Chinese dumplings as much as he does donuts and they always have a blast in Chicago's Chinatown. I don't know if the dinner is sold out but if you live in Chicago and are interested, here's the link to register.
Chinese New Year starts next Monday, January 23rd. Their calendar is different from the traditional western calendar because it is based on the lunar cycles of the moon. So, the date of the New Year changes every year depending on the moon's cycle. 2012 is a special year because it's the Year of the Dragon, supposedly the mightiest of the Chinese Zodiac animal figures. The Dragon stands for power, good luck, success, and happiness. My son was supposed to be born in the Year of the Dragon way back in 2000 but he missed it by about 10 days and ended up as a Rabbit. Story of our life.
In Chinese Astrology, every year is represented by an animal, within a 12 year cycle. The animal is said to represent certain qualities and depending on what year you were born or under which animal, it is believed that you exhibit the same characteristics. Here's a good description of the Chinese Zodiac and the characteristics of each animal. For more information on Chinese New Years, Hellokids.com has some great kid friendly explanations.
Check back tomorrow when I share some great craft ideas to help celebrate Chinese New Years with the kids.
Do you celebrate Chinese New Years? If so, how does your family celebrate the Holiday?
[...] Yesterday, we shared some information on how you can have fun this weekend with the kids by learning all about a new culture and celebrating Chinese New Years. To add even more fun, here are some fun craft ideas to do with the kids. Egg Carton Dragon Craft [...]
RSS feed for comments on this post. TrackBack URL
Leave a comment