There are so many ways to have fun with your family around the Holidays. However, it's very easy to get caught up in the stress and crazy-busy schedules during the Holidays that we forget to stop and have some fun. (What do you mean we forgot to get a present for your Spanish teacher? Why has the cat eaten all of the curling ribbon? Where did I put the Christmas cards that I bought last January on sale?) So, one of our favorite ways to unwind and have fun during the Holiday Season is to read Christmas-themed bedtime stories. We put on our jammies and sit by our Christmas tree to read. There are so many great Christmas children's books but these are some of my family's favorites to get you inspired. Have fun!
Favorite Christmas Bedtime Stories
Last night, we read Bear Stays Up for Christmas by Karma Wilson and Jane Chapman. While my kids are a little too old for this picture book, it is still a Holiday favorite. The illustrations are too cute and the rhyming words are perfect for lulling everyone to sleep. (I want some of the cookies that Bear makes his friends!)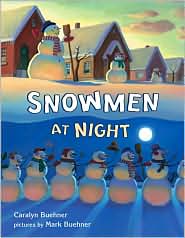 Snowmen at Night by Caralyn Buehner. This fun board book is not only cute, but inspires some ideas for outdoor, snowy fun. Who wouldn't love to see snowmen come to life at night and cruise around town?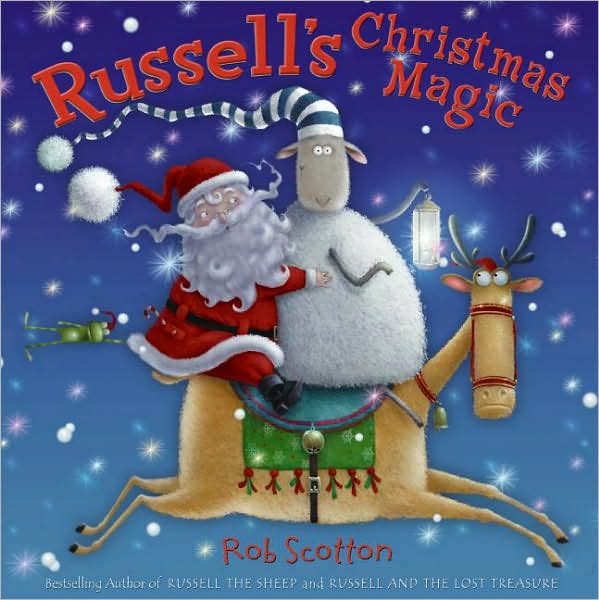 Russell's Christmas Magic by Rob Scotton is another favorite of ours. The illustrations are cute and the red color for Santa and the "fixed-up sleigh" just jump off the page. Even though this is more of a toddler book, my kids still love to read it just for the illustrations.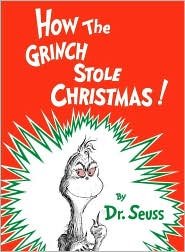 The Grinch. Need we say more? The Grinch by Dr. Seuss has it all. Great rhymes, silly words, a loveable dog, and a very important message for kids. "Maybe Christmas, he thought… doesn't come from a store. Maybe Christmas, perhaps… means a little bit more!" We definitely watch The Grinch TV Classic but we've made it a tradition to read the book every year, too.



You can't have a Christmas book list and not include Jan Brett. My daughter and I LOVE her illustrations. She has a lot of winter and Holiday themed books but The Mitten is our favorite. The illustrations of the animals are incredible, the kids laugh at the thought of all of these animals crawling into a small mitten, and my kids totally relate to the boy losing his mitten. All elements of a great story.
If you love to read with your kids, here's an awesome idea for next year! Over at This Girl Loves to Talk, their family has a tradition of wrapping 24 Christmas themed books. Starting December 1st, every night the kids get to unwrap a book and read together. Pure genius!
Note: I don't receive any compensation if you click on and buy these books. I just provided the link to make it easier for you to find them.
What are your kids' favorite Christmas books?
No comments yet.
RSS feed for comments on this post. TrackBack URL
Leave a comment